Find accommodation listings:
or select a top Nova Scotia destination:
Display listings by accommodation type by using the menus at the top of the page
Find the best place to stay in Nova Scotia
You will find hundreds of things to see and do, places to stay, festivals, events, and attractions for you to experience throughout the province. Nova Scotia and the maritimes are a wonderful combination of beautiful scenery, lively festivals, small-town charm, fascinating history, and friendly and down-to-earth people. Drive through New Brunswick or come by Ferry through St. John. Take the CAT from Bar Harbor, Maine or the Confederation Bridge from PEI.
Nova Scotia is a great place to visit. Tour our coastal highways. Discover our parks, museums and wilderness areas. Sample our unique food, music, crafts and folkways. Relax and unwind in a place that puts a premium on community pride and family life.
We have been welcoming visitors for hundreds of years and Nova Scotia has been a vacation destination for more than a century. And we've earned a reputation for genuine friendliness and warm hospitality. Experience history and unwind in a heritage bed and breakfast or inn. Play a round of golf. Get romantic. Come discover your Nova Scotia in Atlantic Canada.
Listed under Kentville Bed and Breakfasts
The Wickwire House B&B has three large rooms each with its own bathroom, and are appointed in keeping with the style of the house. Two of the rooms each have comfortable queen beds and the third has a spacious brass king bed. All rooms enjoy a sitting area with in-suite coffee and tea making ..... Read More ...
Listed under Hammonds Plains Bed and Breakfasts
Blue Forest Lane Bed and Breakfast is situated in Halifax Nova Scotia in a country setting, a beautiful neighborhood tucked into a forested area. We are only 10 minutes to the city and 20 minutes to the city waterfront where you will find fine dining, boutique shopping and lots of history about ..... Read More ...
Listed under St Peters Bed and Breakfasts
B&B right in the heart of Cape Breton on Canada's east coast and at the start of the "Bras d"Or Lakes Scenic Drive".St. Peter's is one of the transition points between the Atlantic coast and the Bras d"or Lakes. These two are connected through the historic St. Peter's Canal built ..... Read More ...
Listed under Parrsboro Bed and Breakfasts
2 rooms (King, Queen), each with PRIVATE bathroom. One extra room (Queen) is available separately if you need an extra bed. We are located at 2330 Western Avenue, Parrsboro. 2 rooms (Queen beds), each with PRIVATE bathroom. Located just up the hill from the Ship's Company Theater. Enjoy the peace ..... Read More ...
Listed under Shelburne Bed and Breakfasts
Welcome to the Millstones Bed and Breakfast, combining first class accommodations with a warm, relaxed atmosphere in a fully restored circa 1840 historic homestead. Enjoy the soothing sight and sound of the Roseway river in your backyard, stroll the nearby nature trails, or walk to Shelburne's ..... Read More ...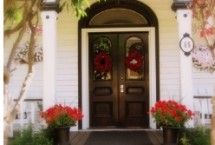 Listed under Windsor Bed and Breakfasts
A stunning century home that has the elegance of yesteryear with the amenities of today. Enjoy wine in the front sherry room, relax in the huge pillow top bed with luxurious linens, indulge in the soaker tub and wrap yourself in the plush robes and wake up to a huge breakfast in the formal dining ..... Read More ...